Feminine Care, Portable Bidet for Postpartum Essentials

Key Specifications / Features:
Bottle for Postpartum Essentials, Feminine Care, Portable Bidet, Hemorrhoids' Treatment, Baby Registry Search Gift for New mom, Hospital Bag Labor & delivery
Detail Infomation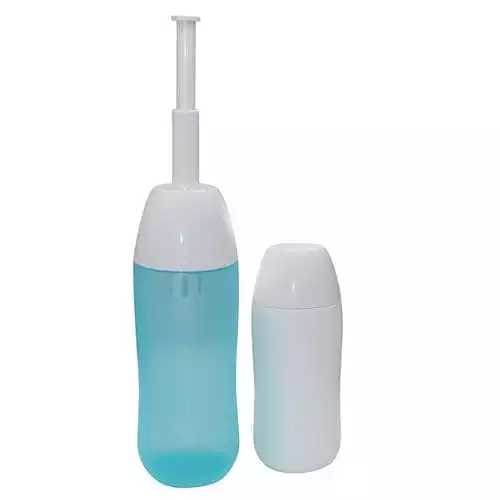 Portable Bidet
NETE CLEANSER FOR NEW MOMMIES NETE bidet brings new-mommies a super convenient way to help soothe and clean the perennial area after birth- the bidet bottle an easy-to-use, portable bidet, complete with a retractable nozzle, nozzle cover and a waterproof travel bag.

SMART DESIGN Fill with warm water, hold upside down and enjoy a soothing spritz of freshness during those not-so- comfy moments in your first postnatal months. With an angle nozzle with 7 holes, you get pinpoint accurate relief, with no guesswork or struggle to get it right.

RETRACTABLE & HIDDEN NOZZLE The nozzle is retractable, it can be hidden in the cover after use, easy to carry and cleaning.

EASY CLEANSING WITH A SINGLE SQUEEZE The special EVA construction of our bottle makes bidet bottle a breeze to use, wherever you are, as it's really easy to squeeze when compared to regular plastic perineal washers.

SIMPLY THE PERFECT SIZE Coming in 300ml, you have all the water you need for a full single use; it's really easy to handle thanks to the ideal size and the smart nozzle design, and you don't have to refill before being completely fresh.

COMPLETE WITH TRAVEL BAG Pack it and use it anywhere you are. Our portable bottle comes with a waterproof travel bag for soothing cleansing anywhere you are- making our washer a perfect addition to your hospital bag and a gift bound to loved at Baby Showers!

Why mommies loved our product
✅ Retractable and Hidden Nozzle with Cover- Highly comfy design that is easy to use and cleaning.
✅ Suitable Reservoir- Not too big to get awkward, not too small to have to refill.
✅ Ergonomic Spout Design- More efficient, more soothing, more powerful water stream.
✅ Special EVA Material Build- Easier to squeeze, better control.
✅ Improved, Stronger & Better Nozzle Retractor.

Made With Care For Your Health
All Bottles are made with 100% EVA materials that are absolutely safe for you and your body.
A Great Gift, Backed By Our 1 Year Guarantee
Yes, that is correct- As we said, our products are not an outsourced fluke, we care to create them according to your feedback and add comfort in your life, as being a mom is the hardest job in the world.
Enjoy our bidet bottle with a full 1 Year Guarantee & treat yourself, a friend or a family member to a gift that is guaranteed to be loved, and thoroughly used!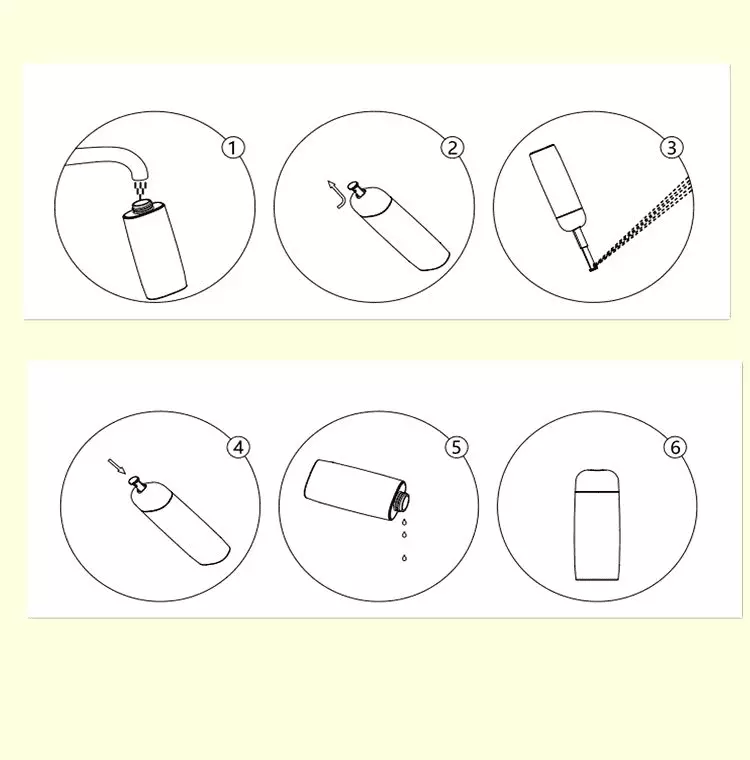 How to Use the Travel Bidet
① Fill the warm water or faucet water into the bottle and screw the bottle lid onto the bottle tightly.
② Pull the nozzle out with your fingernail carefully.
③ Squeeze the bottle body with your hand for spraying when the nozzle point in the correct direction.
④ Push the nozzle back into the bottle once the washing is done.
⑤ Take off the bottle lid and shake the surplus water out of the bottle to ensure the bottle is clean and dry.
TIPS
1. This bidet is intended for external use only.
2. Avoid filling with water above 40C.
3. Clean reservoir and nozzle assembly on a regular basis to avoid harmful bacteria.
4. For Profer cleaning use the bidet spray in a circular motion.

Tags: