Ultra-Slim Bidet Attachment in White with signal Nozzle

Model No.B0071PW
Key Specifications / Features:
Simple Ultra-Slim Bidet Toilet Attachment in White with signal Nozzle with Adjustable Water Pressure, Fresh Water Spray, Non Electric, Easy to Install
Detail Infomation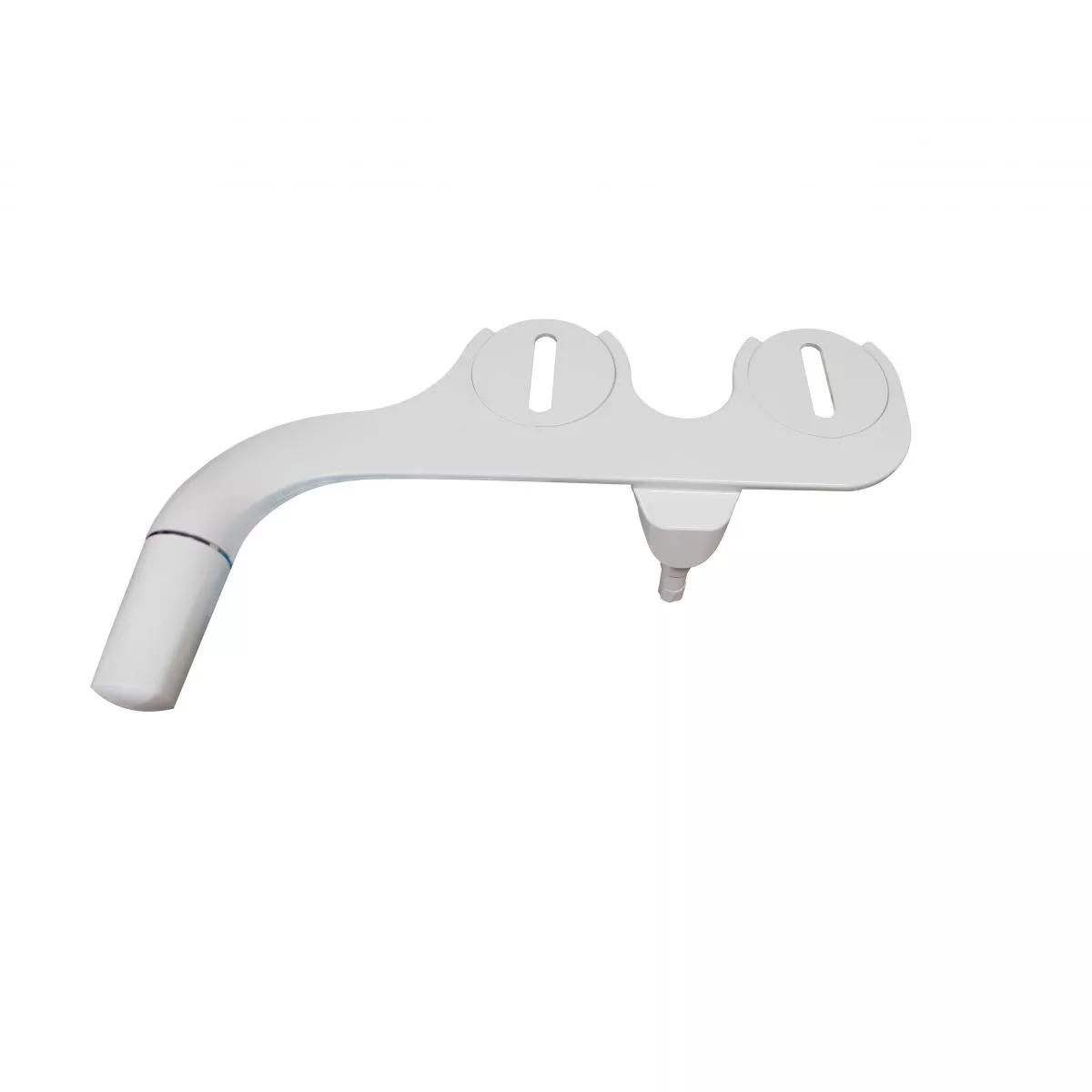 2021 New Eco-Friendly Bidet Fresh Water Spray
Non-electric, environmentally friendly, for you to save toilet paper

Easy to install, 10-Minute Installation - Easy, DIY installation

Handle controls water pressure and switches to bidet self-cleaning mode

Hidden nozzle allows you to enjoy comfortable cleaning

Detailes Lmages
Upgraded the handle design, which is more convenient to switch between different cleaning modes, easily be operated by children and the elderly.
SELF CLEANING ATTACHABLE NOZZLE
The nozzle drops to spray when the bidet is turned on. When no water is running, the nozzle will remain and protected for cleanliness. And one thing, it offers refreshing personal hygiene wash
Manufacturing Technique​
Unique sink forward design of nozzle
The nozzle is designed to sink forward, the unique design can protect the nozzle from the toilet seat's pressure, improving the life of the bidet attachment.
Product packing
The package contains:
Tags: