Bidet attachment for dual nozzle Bidet

Key Specifications / Features:
Bidet attachment for toilet with self cleaning nozzles, frontal and rear wash, adjustable water pressure knob, bidet started by button
Detail Infomation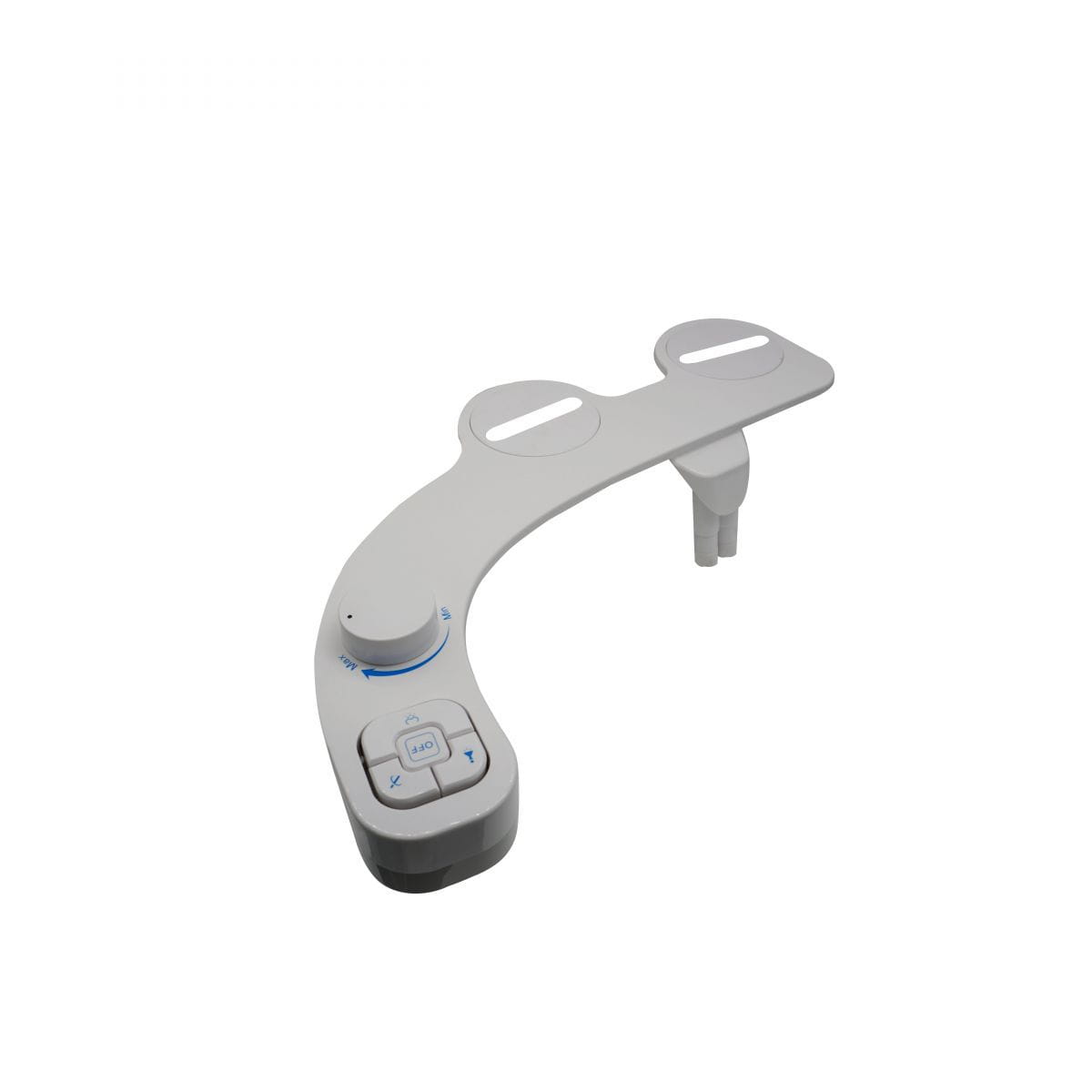 Independent Water Pressure Adjustment – You can adjust the water pressure to your favorite position by rotating the knob to obtain maximum comfort. Keep the water pressure knob still, it will bring you the same comfortable cleaning mode when you next time use. Cooperate with the button start design to make the switch between different modes easier, which is user-friendly.
Compatible with Most Toilet Seats – The top of the bidet nozzle adopts a concave structure. The height of the toilet seat will not change after install bidet attachment. Because it is designed for a standard toilet seat ring that is curved downwards. Your toilet seat can still sit on the toilet without hindrance. say goodbye to the embarrassment of the toilet seat ring hanging in the air.

Sustainable Investment Plan – The bidet brings cleanness to your butt and saves the consumption of daily toilet paper, which is helpful for your monthly bills. You are also implementing an environmental protection plan (protecting trees and reducing carbon emissions), which can help the planet reduce its burden.

Easy Installation Procedure – No plumber, no special tools, and easy installation into your standard 2-piece toilet within a few minutes. We will provide all the necessary parts and detailed user instructions. Act now, a game changer to your butt.


Improve menstrual period cleaning
When girls are menstrual period, flowing water is easier to clean than paper towels. Caring for parents and elders
The push-button bidet is easy to operate without any other assistance. Convenient for pregnant women to cleaning
To provide help to pregnant women, no need to bend for wiping, it is more convenient to go to the toilet.


Why Choose us Bidet Attachment?
We upgrades the three-mode switch of the bidet to a button design, which makes it easier to switch modes when use. With the independent water pressure switching mode, which creates a comfortable and easy-to-use experience and enjoys a perfect healthy life.
Tags: