Non-Electric seat Dual Nozzle Bidet Toilet Seats Fit Elongated Toilets

Model No.Bidet Seat S001-B2
Key Specifications / Features:
Non-Electric Seat fits Elongated Toilets, White PP material, bamboo knob, Dual Nozzle System, Adjustable water pressure, Soft close with Easy Installation
Detail Infomation
---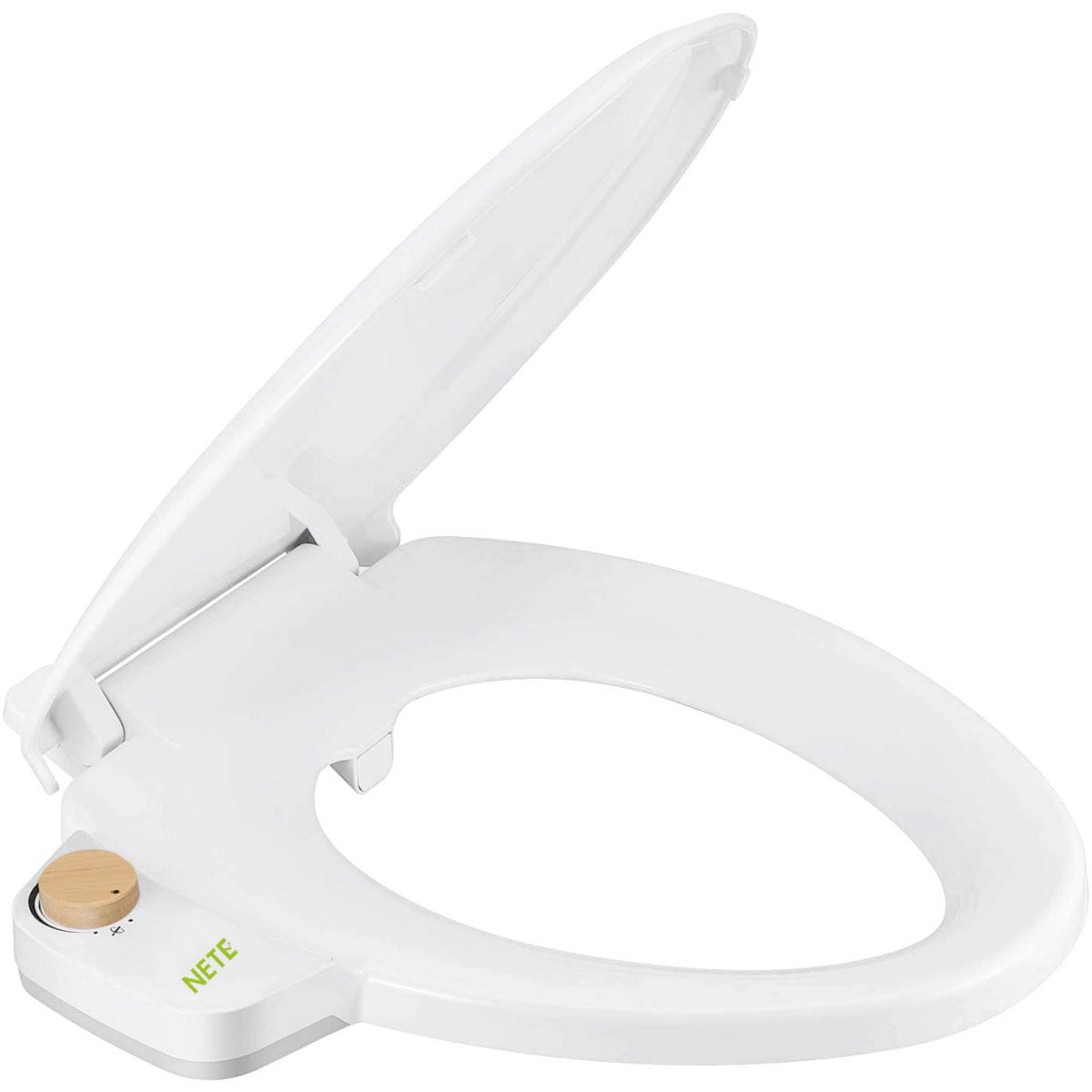 Join the Wash Don't Wipe Revolution! The NETE bidet S001-B2 is an intuitive, user-friendly non-electronic bidet toilet seat that is designed to deliver the most hygienic bathroom experience and a fresh water wash without the need for electrical outlets, electrical cords, or batteries. Designed to fit elongated toilets, this bidet also features a dual nozzle system with adjustable water pressure. With both rear and front washes, the nozzle can be positioned to your liking for a soothing, freshwater wash that leaves you feeling clean and rejuvenated. The Nete bidet is a budget-friendly bidet toilet seat that's designed for the modern North American bathroom. The ergonomic seat, slow closing lid, and the bamboo add an elegant touch to your new home spa experience. This NETE bidet toilet seat requires no batteries or electricity making it convenient for installation. With a few simple steps, it's easy to self-install in under half an hour—no plumbers necessary! This seat makes it easy to stay clean and green!
Elongated Bidet Toilet Seats
Modern and slim appearance, ergonomic seat design, for the modern North American bathroom.

Slow closing lid

Easy to self-install in under half an hour—no plumbers necessary.

Better matching for elongated toilets

Bamboo knob add an elegant touch to your new home spa experience

A dual nozzle system with adjustable water pressure.
Manufacturing Technique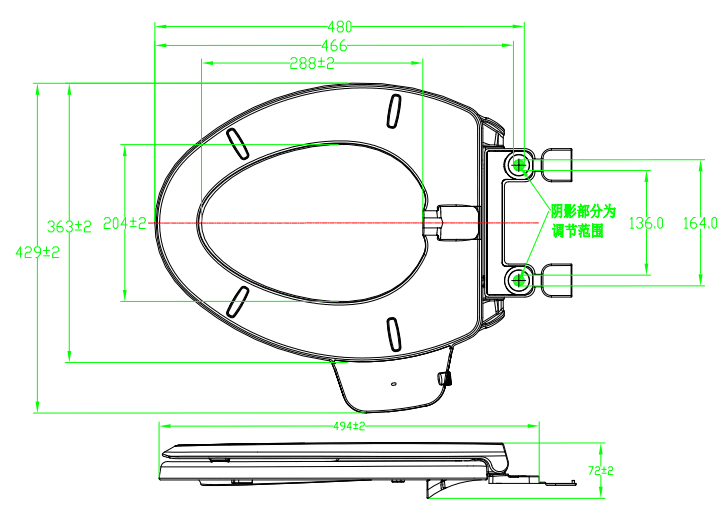 Product Information



Switch knob to switch 3 mode
Rear wash & Feminine spray & Stop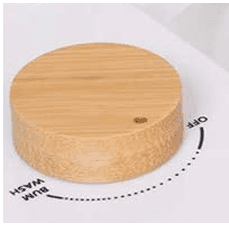 Adjustable water pressure with one knob
Turn the water pressure knob to
set water pressurefrom soft to strong,
enjoy the comfort and cleanliness!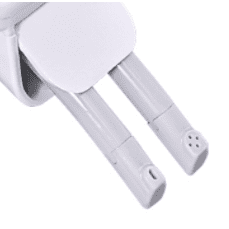 Self-cleaning & Two Wash modes
The hygienic nozzle guard gate shields the nozzles and ensures
the bidet is always ready for clean operation.
Guard Gate
The protective door can be opened for deep cleaning.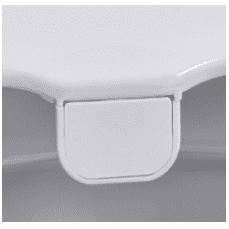 NO ELECTRIC NEEDED & EASY TO INSTALL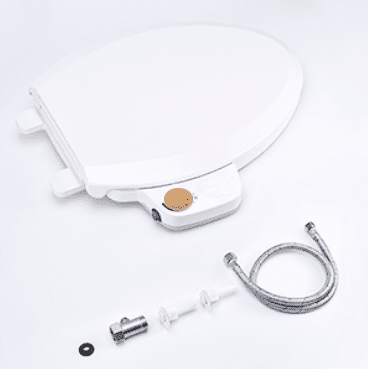 Unlike other normal bidet toilet seat which need to adjust several times, the toilet seat simplify the installation procedure, you just needto adjust toilet seat to correspond with the toilet bowl and then tighten.
SOFT CLOSE
Slowly- close technology-lid and seat ring close slowly and quietly.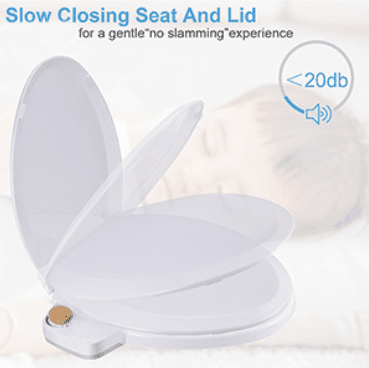 Comfortable seat ring no slope
Ergonomic seat ring offers comfortable experience for you.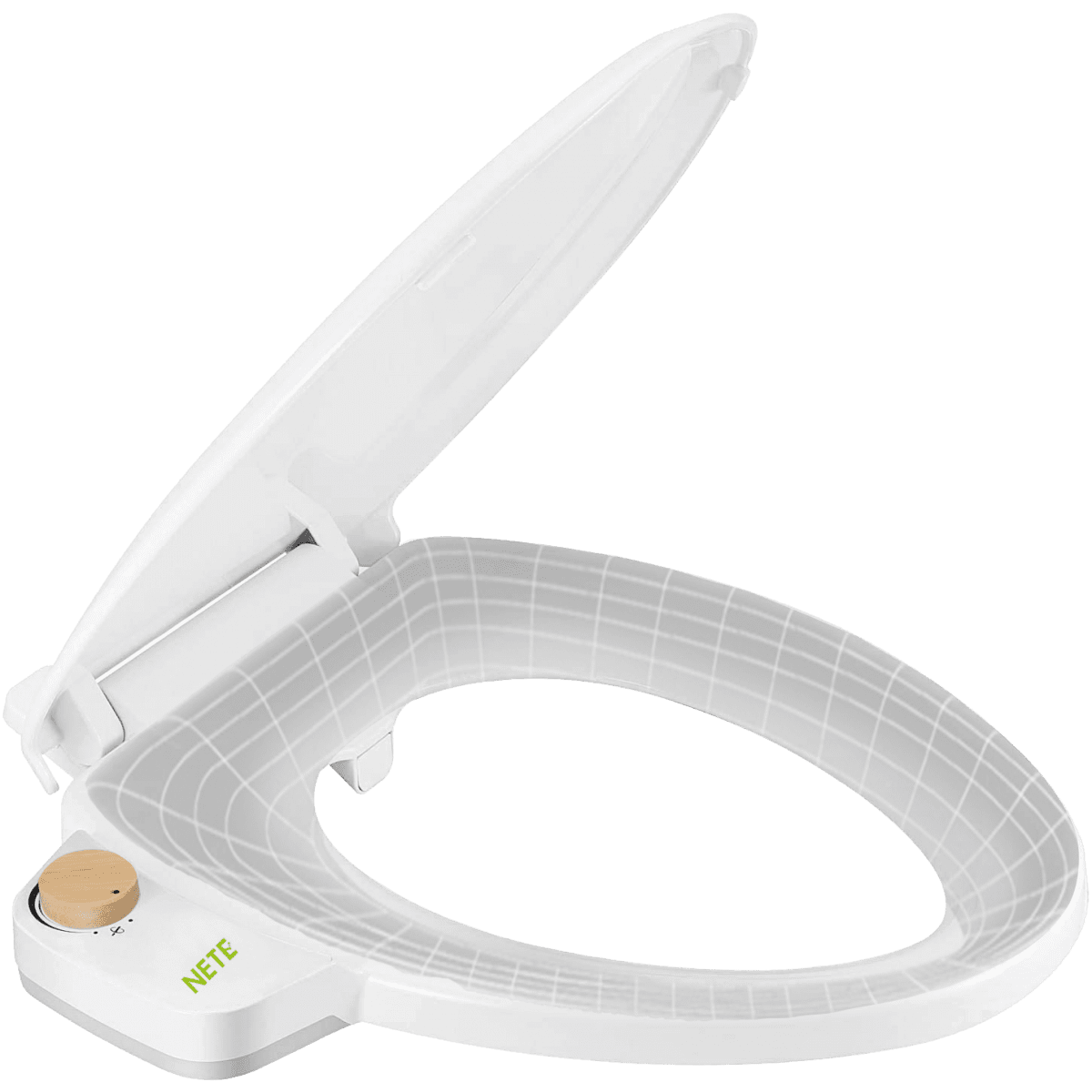 Packaging components

1)1*Braided Metal Hose
2)1*Brass T-adapter
3)2*Fixing bolts
4)1*Rubber Washer
5)1*Installation Instructions
Installation Instructions
Installation for toilet seat cover
1) Insert the bolts with hinges into the toilet mounting holes.
2) Adjust the seat cover according to the position of the toilet bowl to correspond.
3) Screw the nut with a washer under the toilet bowl, then tighten.
4) Close the hinge covers.

Connecting water hose
Step 1:
Shut off the water supply valve on the wall. Then drain all the water in the toilet tank.
Step 2:
Inspect accessories, make sure T-Adapter has the black rubber washer (The black rubber washer must be placed on the T-Adapter adapter).

Step 3:
1. Connect the T-Adapter to the toilet tank water inlet. Hand tighten.
2.Connect the other end of the metal braided metal hose to the T-Adapter. Hand tighten.
3.Connect the existing water supply flexible hose to the other end of the T-Adapter. Hand tighten.
Step 4:
Connect one end of the flexible braided metal hose to the water inlet of the bidet. Hand tighten.
Open the water supply valve.
Check connections for water leaks.
Tighten connections where there is a leak until leak stops.
---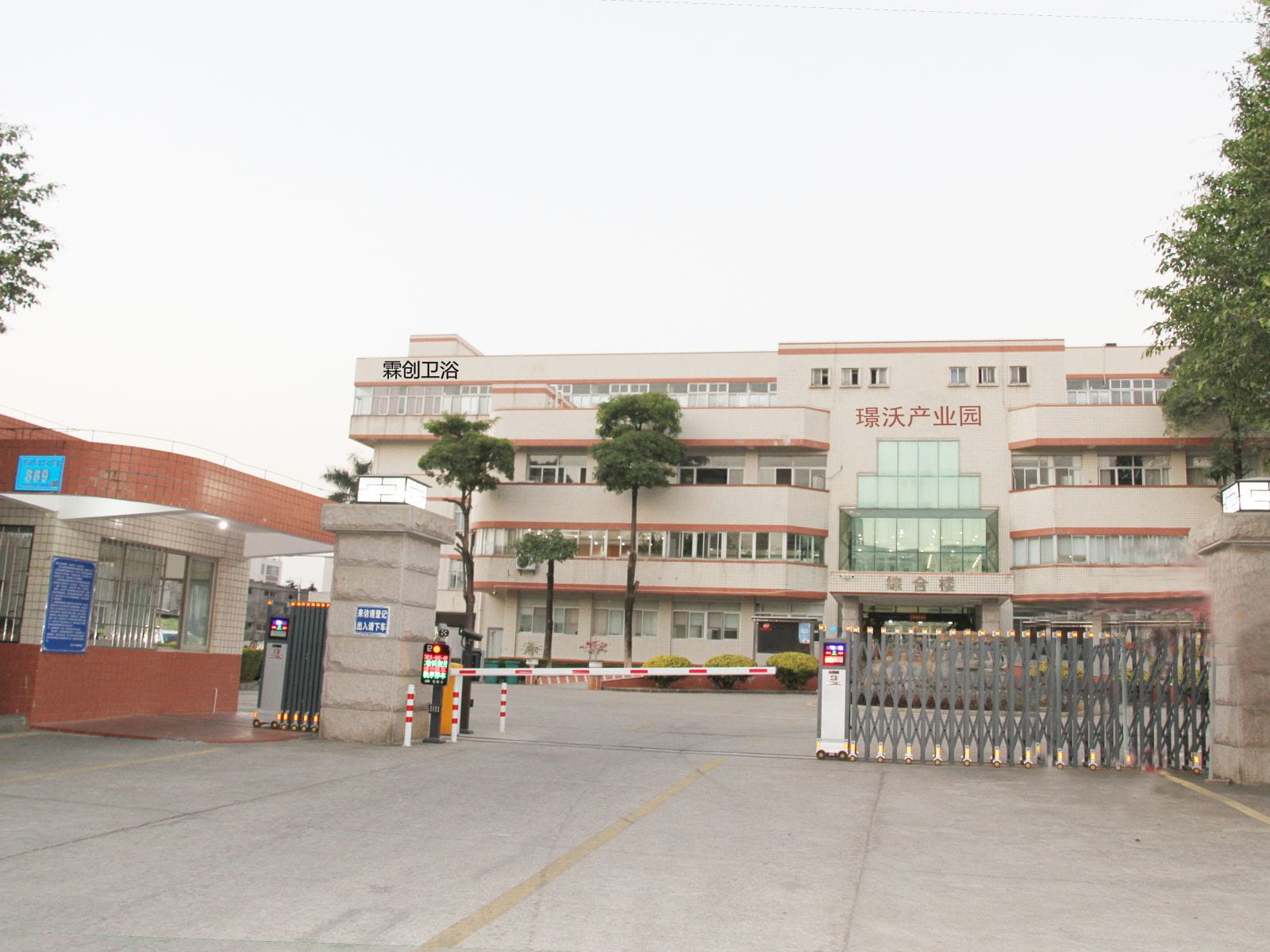 ABOUT US
Xiamen NeTe Sanitary Co., Ltd has been founded in March 2015, based in Xiamen, China. NETE has a complete and scientific quality management system, which gathers R&D, production and sales.

It is a national high-tech enterprise obtaining the ISO9000 and Sedex certification, focusing on Bidet attachments, Bidet toilet seats, Sprayers, Travel bidets, and related sanitary products. Taking the market as the guidance, innovation as the core, quality as the basis, we have advocated the production concept as " environmental protection, energy-saving, science and technology, innovation" to solve public health problems.

Over the years, we have provided innovative products and professional integrity of service for our customers, and have got many praises from customers. Now NeTe has developed into a pioneer in the sanitary industry, our products are widely welcomed in the domestic and foreign markets.
CUSTOMIZING IS AVAILABLE!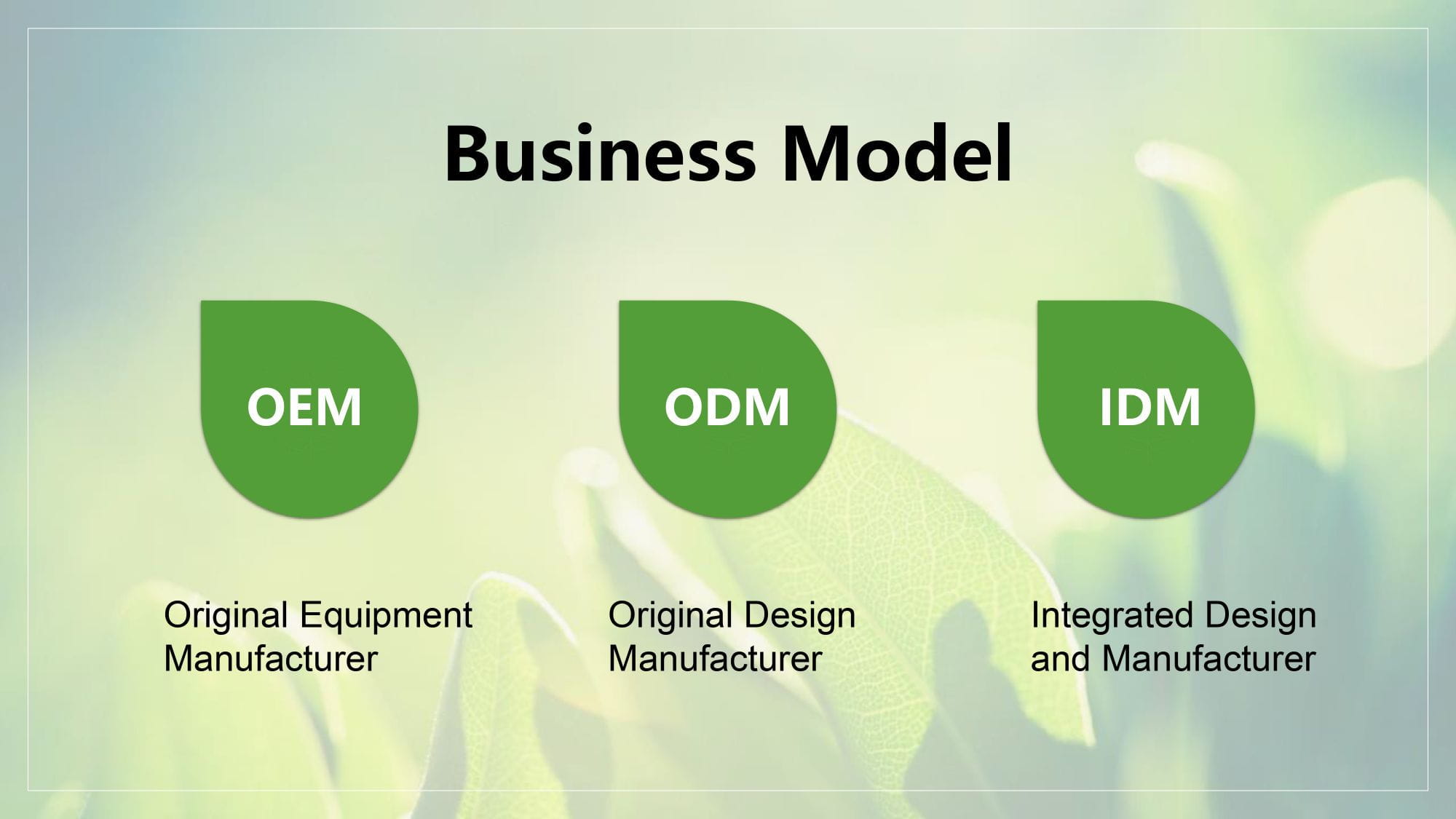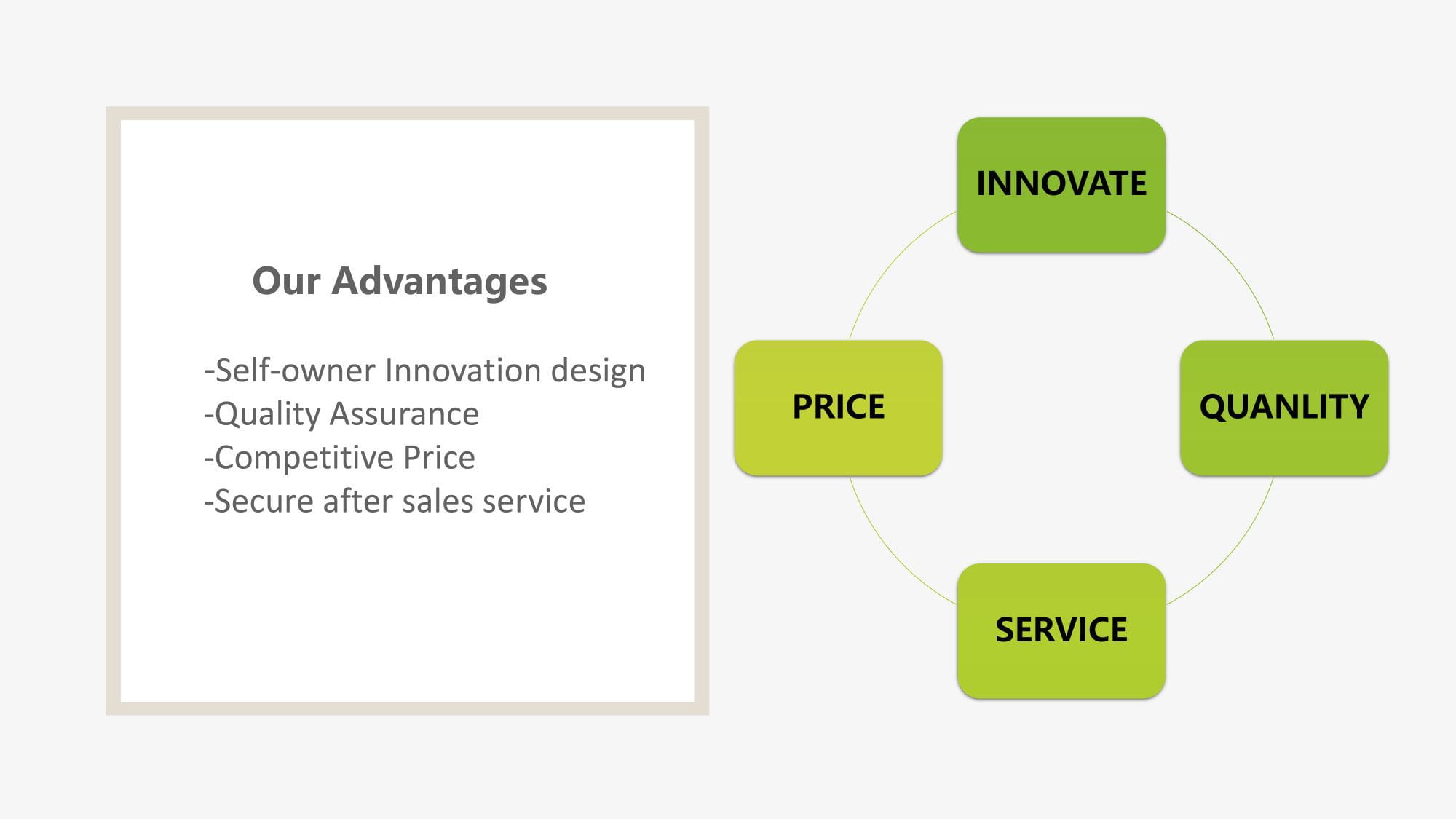 Tags:
Double Nozzles Bidet Attachment
,
Handicapped Toilet Bidet
,
Slim Zero Bidet Toilet Seat
,
Elongated Bidet Seat
,
Warm Water Bidet
,
Cold And Warm Water Bidet
,
One Knob Bidet Seat
,
Double Nozzle Bidet Seat
,
Dual Nozzle Bidet Seat
,
Super Slim Bidet Toilet Seat
,