Manual Elongated V-shaped Bidet Seat

Key Specifications / Features:
Manual Bidet Seat Manufacturer: Elongated V-shaped Toilets, Non-electric, Self-cleaning and Double Nozzle Guard, One Knob Control, Classic Luxury Design.
Detail Infomation
Manual Bidet Seat
-Classic luxury design
-Perfect bidet & spray experience
-Affordable price
-Hygienic and healthy for you every day
-Adjustable water pressure from soft to strong arbitrarily
-Fit all elongated toilet
Product Details
·Best value bidet seat
·Non-electric bidet toilet seat
·Better fit all America standard elongated (V-shaped) 19´ toilets
·Soft close function says goodbye to noise.
·Multiple bidet functions
·Self-cleaning and nozzle guard
·One knob control
·Eco-friendly price

Bidet Seat Detail Photos
-It adopts the classic style in the world, with simple and stylish design and clear and smooth figure, fully showing the elegance and romance of modern life.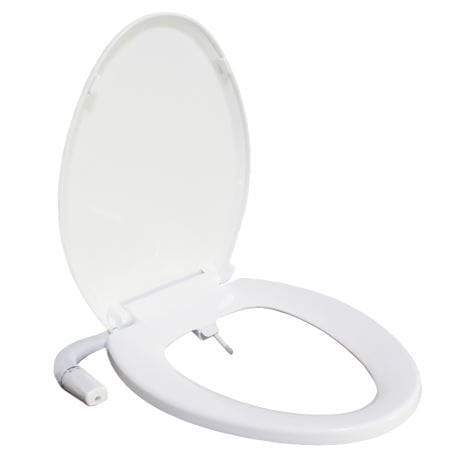 -Double nozzles with self-cleaning function better meet the needs of family members to rear wash and feminine spray
-Guard nozzle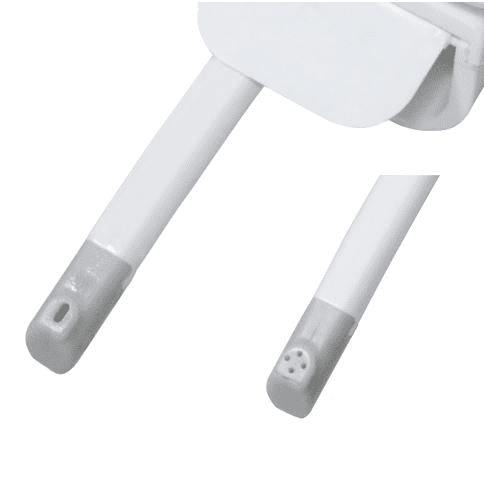 -Turn the knob left or right between the section of "self-cleaning" for nozzle self-cleaning before working.
-Turn the knob right to adjust water pressure from soft to strong for the rear wash.
-Turn the knob left to adjust water pressure from soft to strong for feminine wash.
-Turn the knob to the middle position to stop.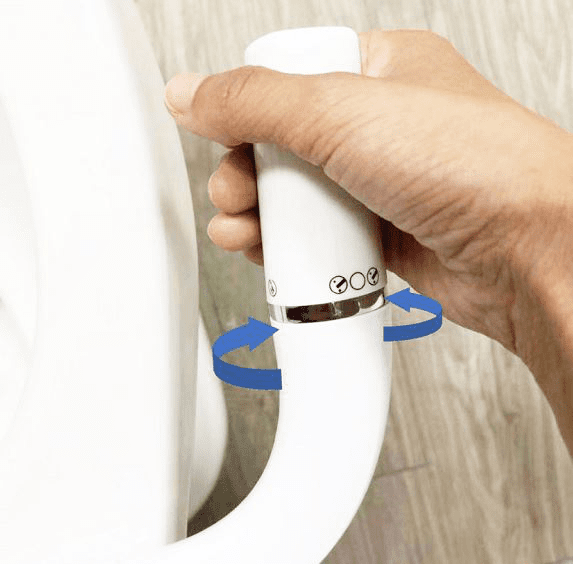 Cleaning and Maintenance
1. Clean the exterior of the bidet seat
Use a smooth sponge or cloth with water and/or mild soap to clean the product. Do not use the following types of cleaning products: hydrogen chloride detergent, paint thinner, benzene abrasive paper, polishing agent, bleach, or chlorine.
2. Clean the spray nozzles
Pull out the nozzle softly and use a smooth cloth/sponge or soft toothbrush to clean the nozzle
3. Clean the filter and regulator
(If the water flow is less than usual)
Turn off the water supply, remove the bidet supply hose and clean the filter screen.
4. Clean the regulator O-ring

How to Choose a Bidet Seat
1) In terms of shape and size
The shape of the bidet toilet seat basically has two kinds of elongated (V-shape), Round (O-shape), when choose and buy intelligent toilet seat cover, and need to pay attention to the size and shape whether match problem, it can affect installation and later use.
Our bidet seat is an American standard size of 19" for elongated, 17" for Round.
2) Function
The practical functions include men wash, female cleaning, nozzle self-cleaning, adjustable water pressure. Generally speaking, different functions also correspond to different prices. Best price bidet toilet seat should be from innovative design not reduce quality.
3) From the perspective of family population structure
It is recommended for families with old people and children at home to buy a smart toilet seat with a simple operation handle. The remote control with various buttons will increase the operation difficulty of old people and children.
Our bidet seat operates with one knob, turn the knob left for female spray and right for the rear wash.
Tags:
Double Nozzle Bidet Seat
,
One Knob Bidet Seat
,
Non-electric Bidet Seat
,
Adjustable Water Pressure Bidet Seat
,
Brass Bidet Faucet Set
,
Handicapped Toilet Bidet Combination
,
Super-thin Bidet
,
Spray Wash Toilet Bidet
,
Fresh Warm Water Bidet
,
Greenco Water Bidet Attachment
,
PVC Panel Bidet
,
T-adapter Bidet
,